Every player has his needs. What is yours?
Each of our rackets has technical specifications to suit different needs. That's why our product line can adapt to every playing style and skill level.
To offer the best performance, we have worked on the four main characteristics of the racket: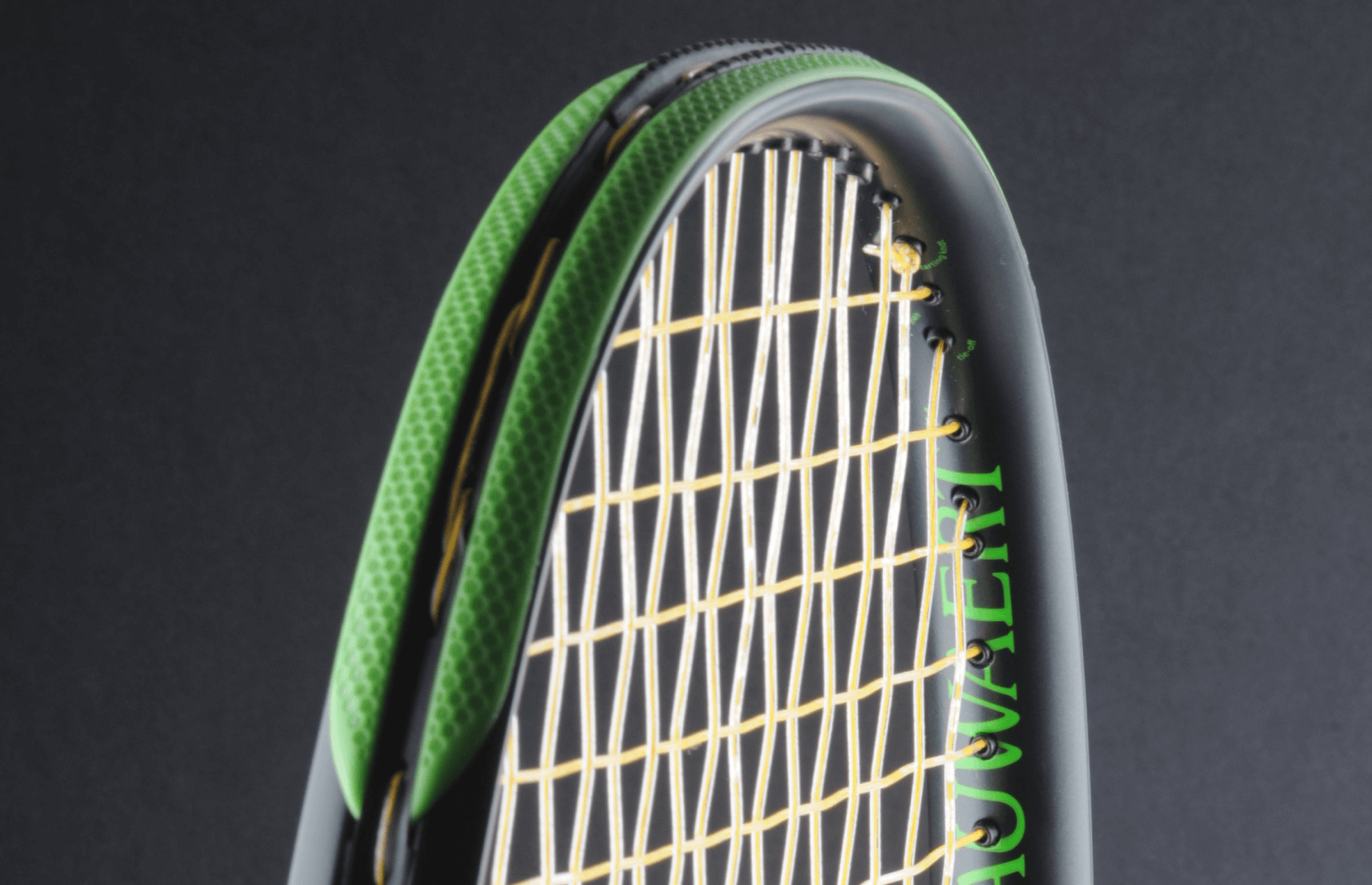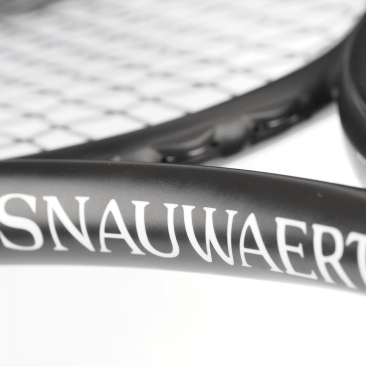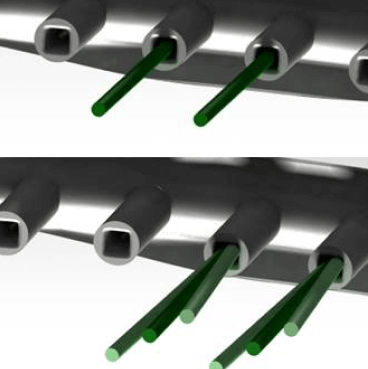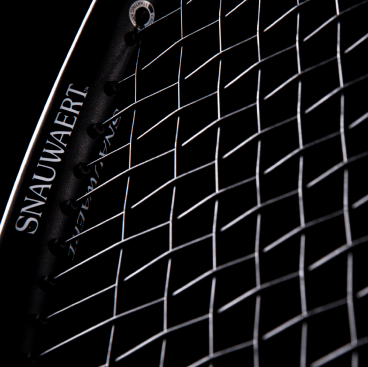 The performance of a racket: what does it depend on?
At Snauwaert we study the frame stiffness curve: it is this characteristic that indicates the true behaviour of a racquet. The traditional measurement of frame stiffness does not provide enough information to understand how the frame reacts to ball impact.
Two different shapes to increase control and power: control ellipse and power pentagon
The adoption of two specific frame shapes and the Bionic X-Section design allow Snauwaert to optimise the specific stiffness curve to suit each playing style.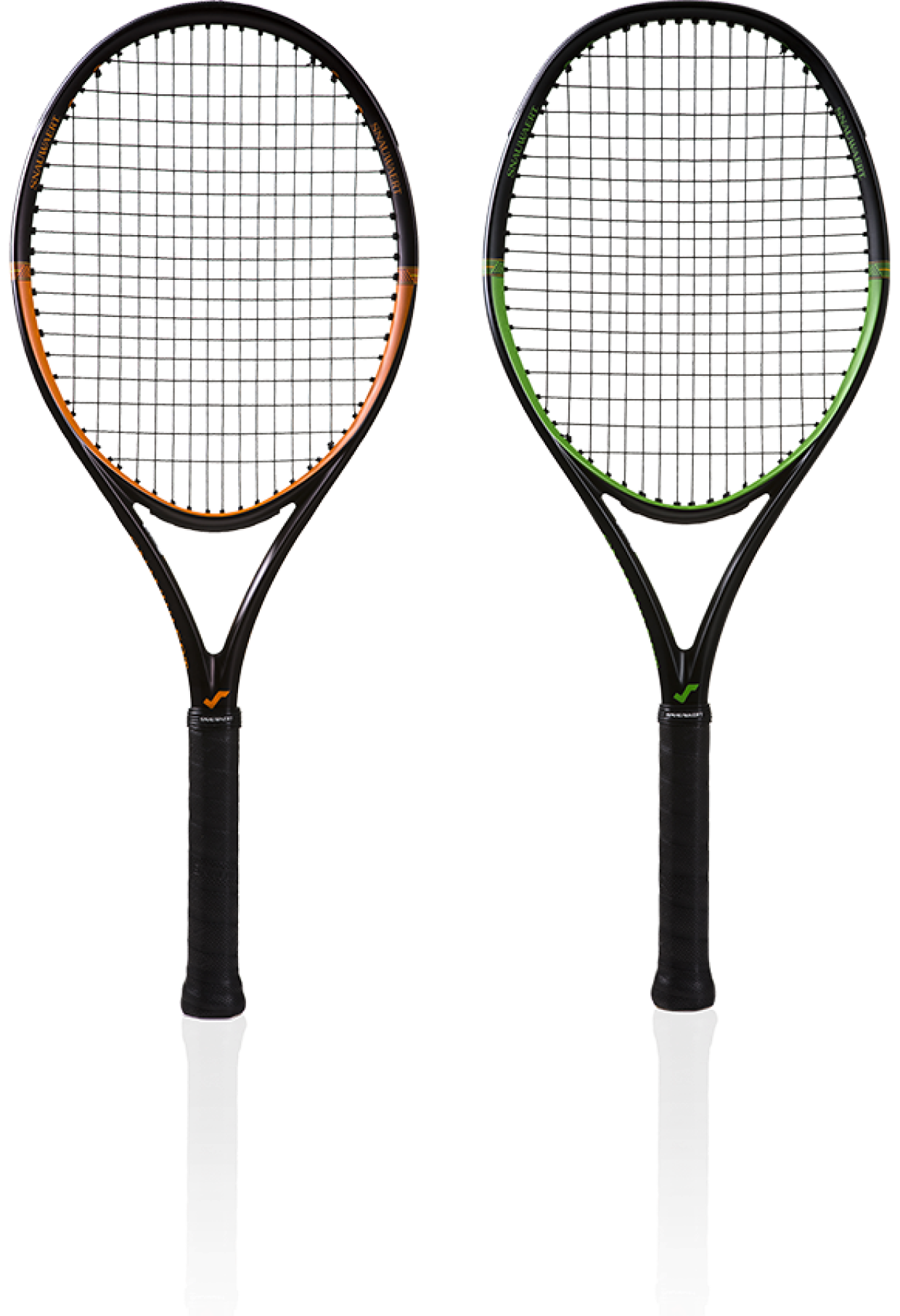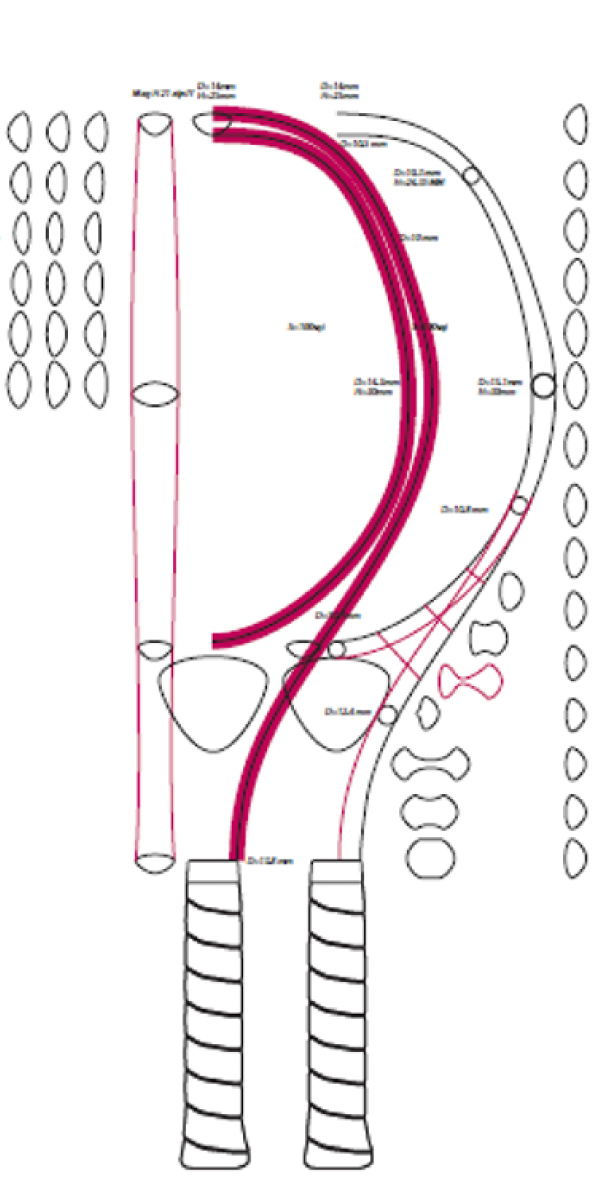 Bionic X-Section: unrivalled strength
At the head of the frame, the bulkiest part of the section is turned towards the stringbed area, particularly at 3/9 o'clock, increasing lateral stiffness and offering better ball control. At the flex point (5/7 o'clock), the section is symmetrical to better resist twisting.
Both the GRINTA and VITAS frames are equipped with Bionic X-Section.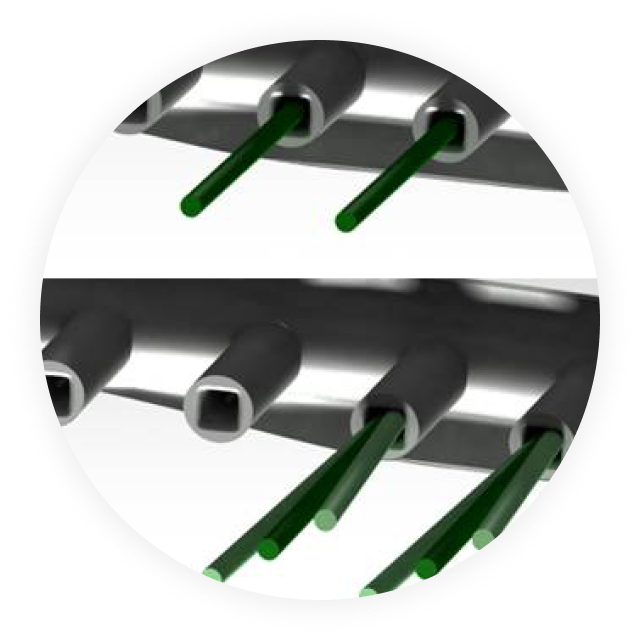 The grommets of the future are already here
Tennis is an energy-based game. If the frame restricts the movement of the string, part of the force generated by hitting the ball is absorbed by the vibration of the frame, resulting in less velocity and spin of the ball.
I nostri passacorde hanno una forma squadrata e affusolata nella cavità interna della canna e sono progettati per massimizzare la libertà della corda a 360°.
Our grommets have a square, tapered shape in the inner cavity of the barrel and are designed to maximise the freedom of the string at 360°.
Unlike one-dimensional extended bores, the square shape maximises string movement along the diagonal of the bore. Square holes were used at 3/9 to increase control in GRINTA frames and at 6/12 to increase power in VITAS frames.